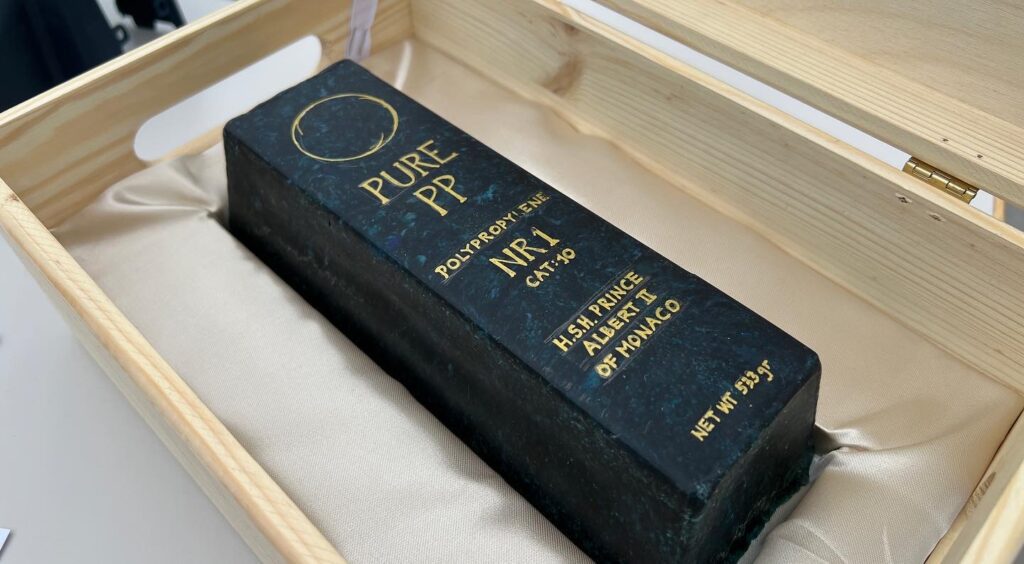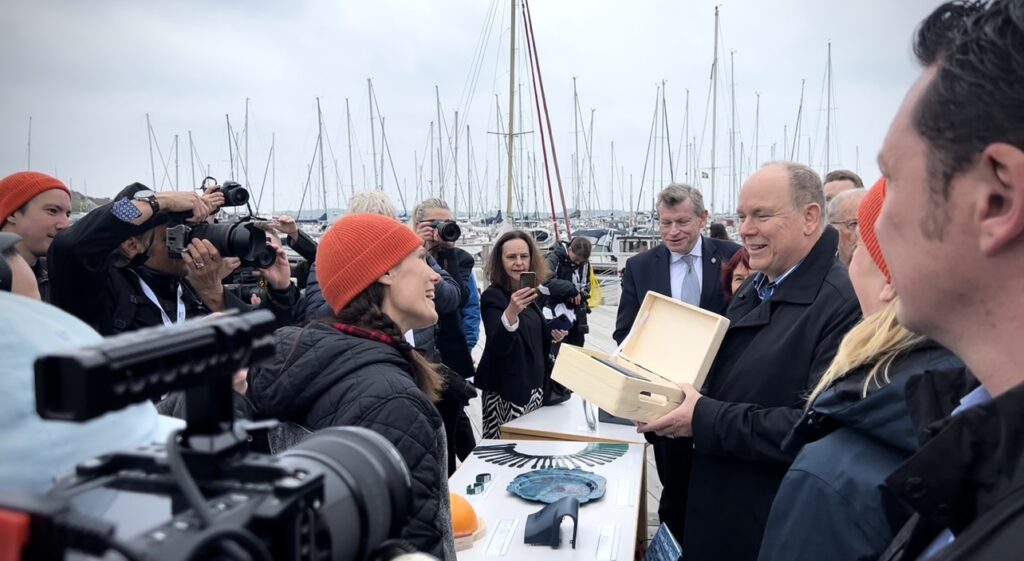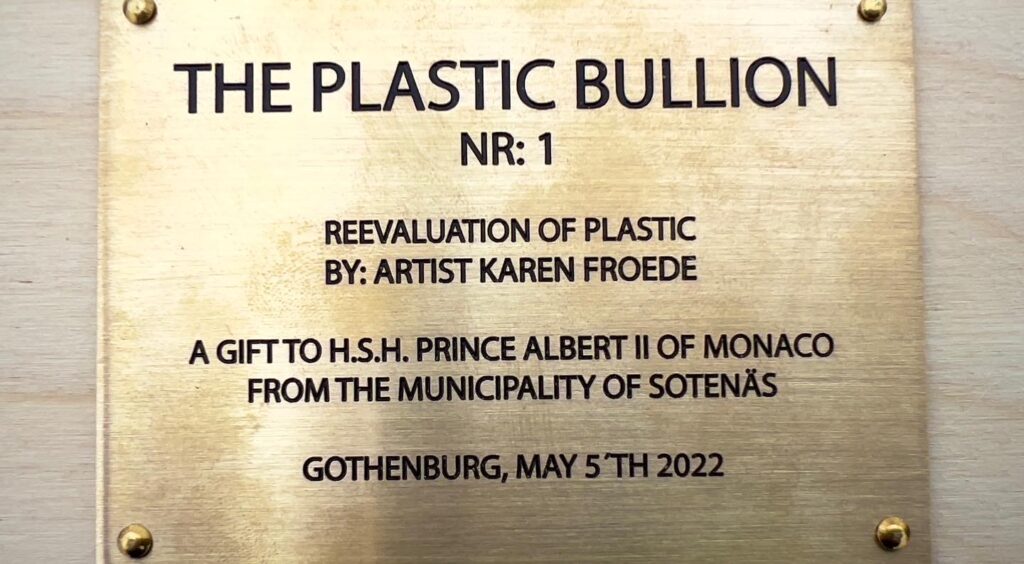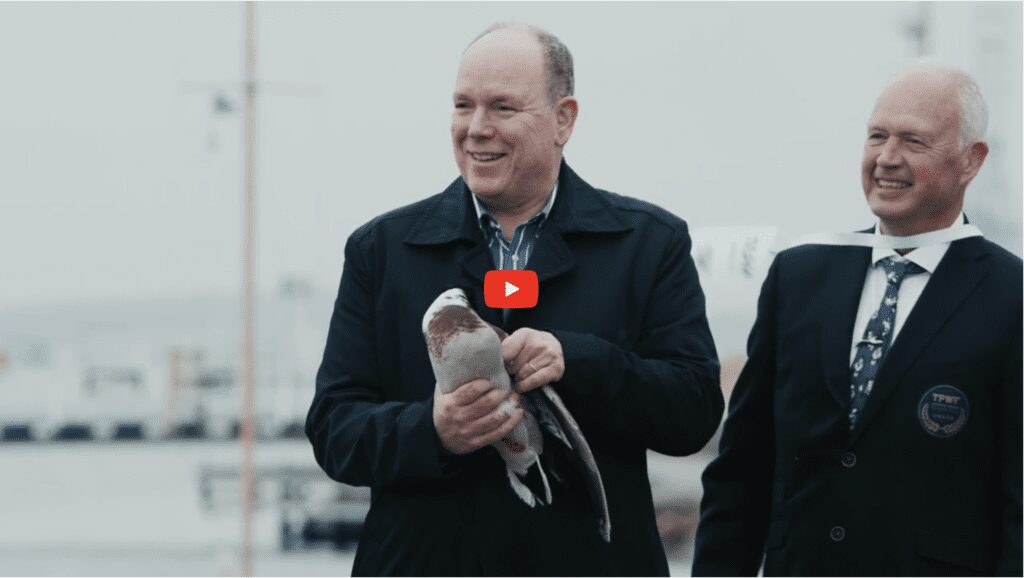 Please watch TPWFs short film from the day when H.S.H Prince Albert came to Gothenburg.
https://www.youtube.com/watchv=aBh0u8KsiJw&fbclid=IwAR2LEgMmmuQ8Oa2q0YhkARW3kPKyEn10RL4IGKeGZH4o4itifaOdhd9_ix8
The first Plastic Bullion given to TPWF award winner H.S.H. Prince Albert II of Monaco
As H.S.H. Prince Albert II of Monaco visited Gothenburg on May 5´th to receive The Perfect World Foundation highest honour, the world's most prestigious conservation; he also got to participate in an immersive art piece by artist Karen Froede, who together with the team from Sotenäs Marine Recycling Center had transformed their workflow into art. At the end of the circular path, the first precious plastic bullion was handed over to H.S.H. Prince Albert II of Monaco as a gift from the Municipalities of Sotenäs. "The pure plastic bullion represents the needed and ongoing reevaluation of plastic and waste", says the artist.

"The Perfect World Foundation's CEO, Ragnhild Jacobsson says, "H.S.H. Prince Albert II of Monaco is not just a figurehead for his foundation, ocean conservation goes back generations in Monaco and this award recognises all that the Prince is doing for conservation and saving our planet, in particular for our oceans"

The Prince's work is very much hands-on, he has embarked on a number of expeditions – just like his Great, Great Grandfather, H.S.H. Prince Albert I of Monaco, who was an oceanographer and explorer. In January 2009, H.S.H. Prince Albert II of Monaco undertook a scientific research journey in the Antarctic. The Prince has also been on an expedition where he reached the North Pole by sledge.
The Prince Albert II of Monaco Foundation works to protect the environment and promote sustainable development focusing on three main areas; limiting the effects of climate change and promoting renewable energies, preserving biodiversity, managing water resources and combating desertification.
The Perfect World Foundation Award honours a person who has made significant contributions to the conservation of our natural world and contributed to global awareness of the importance of protecting our planet's wildlife and environment to secure a sustainable future for all its inhabitants. Award has over the years been presented to Dr Dian Fossey, Dr Wangari Maathai, Miss Greta Thunberg, Sir David Attenborough, Dr Sylvia Earle, Dr Richard Leakey, Dr Jane Goodall and Mr Mark Shand.", Source: https://www.topafricanews.com/2022/01/14/

Great many thanks to TPWF for making this possible and to the Sotenäs Marine Recycling team, who dared converting their whole center into an immersive art-piece.